Apps for Children with Autism and Special Needs by Different Roads to Learning
Autism: Teaching Play
iTunes
Children on the autism spectrum (ASD) can sometimes struggle with pretend or innovative play. This app shows how to guide your young learner down the path of purposeful play!
EVIDENCE-BASED INTERVENTION
We give you a step-by-step guide on how to develop your child's play. Practical and easy to follow, it's also based on years of research that breaks learning pretend play into 14 levels. Find out what level your child is currently on, and what to do next. Clear instruction and easy, executable ideas help your child play with toys at home.
EASY TO FOLLOW PLAY IDEA CARDS
Our flash cards are easy to use while you (parents, therapists, & teachers) play with your child. Use our suggested play activities, or create your own based upon the ideas from the cards. Most of our ideas come from toys you already have in your home, so start today!
KEY FEATURES
A clear instruction guide developed by experts in the field of ASD
14 step developmental play scale that works for any child with any language capability
Simple play ideas using toys you already have at home!
100+ ideas for how to play with your child
An outdoor option for every level so you can take your play outside!
A portion of the proceeds from this app will go to support to
Karin Lifter's Project Play
Tell Me About It! Learning Language by Receptive Function, Feature & Category
iTunes
Google Play
•
Amazon
This App teaches the label, category, function, and features of more than 235 language targets over 6 levels of incremental difficulty, with over 1000 unique testable attributes. The presentation of each language target conforms to an Applied Behavior Analysis (ABA) discrete trial program, with reinforcement provided by a token economy system. Tell Me About It! provides a self-contained discrete trial program that error corrects and provides direct and immediate reinforcement while collecting and synthesizing data for up to 10 students. There is a Student Report Card that displays data for each student, with an option to email the results.
Categories
The App covers 15 categories of language targets that include: Animals, Body Parts, Clothing, Food, Household Items, Dishes, Utensils, Tools, Toys, School Supplies, Sports, Vehicles, Accessories, Furniture, and Musical Instruments.
Levels
The App advances from the basic building blocks of language – simple labeling – all the way through shared features across categories. The Levels presented in incremental difficulty are:
Level 1: Labels
Level 2: Categories
Level 3: Function
Level 4: Feature
Level 5: Randomized Feature, Function, Category
Level 6: Shared Featured, Function, Category
Teacher's Console
Teachers and parents can delve into the Teacher's Console to control the settings for each student by turning the written labels for each language target ON/OFF, selecting a specific token character, selecting the default Level, and choosing a Reinforcement Schedule. There is even a motion that administrators can use while a game is in progress to access the Teacher's Menu to adjust the settings or view reports. To access the Teacher's Bar, simply swipe 2 fingers in an upward motion from the bottom of the screen up.
Reinforcement Schedule
The Reinforcement Schedule determines how many targets the student must answer correctly in order to complete a trial session and obtain a 5-10 second animation reward. There is an option for 3, 5, or 10 tokens and you can even select the character you want or keep the default setting of Random.
Reporting & Data
Tell Me About It! tracks each student's progress and provides a Report after every trial as well as a comprehensive Report Card accessible in the teacher's console. You'll see a + for every correct response and a – for incorrect ones. If a student hasn't yet mastered a target, you'll see the number of presentations in parentheses after the score.
Read our
Press Release on Tell Me About It!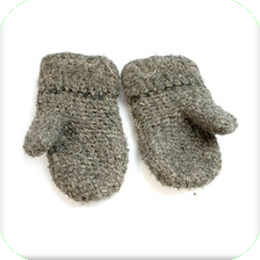 What Goes Together?
iTunes
Google Play
•
Amazon
•
Barnes & Noble
This interactive game develops language, discrimination, and reasoning skills in young learners. Clear, colorful images of everyday objects promote an understanding of functions and the relationships between items that children encounter on a daily basis. With built-in reinforcement and error correction, this game provides a solid foundation in building critical expressive and receptive language skills.
What's That Sound? Learning to Listen and Identify Sounds
iTunes
Google Play
•
Amazon
•
Barnes & Noble
This interactive game develops auditory discrimination and processing skills in young learners. Players will improve their skills by matching objects and their associated sounds. Simple auditory processing skills lay the foundation for learning how to read, speak and spell.
Clean Up: Category Sorting
iTunes
Google Play
•
Amazon
•
Barnes & Noble
This interactive game develops language, reasoning, and sorting and classifying skills in your learners. Players must "clean up" by putting 75 photographic images of toys, food, and clothing away in the correct shopping cart, refrigerator, or toy box. Each target is introduced by its label ("Where does the Apple go?") in each round where players see 15 unique images. Correct responses receive visual and auditory reinforcement while incorrect answers are corrected by a visual prompt of the correct answer flashing. After all targets have been seen once, they are reintroduced in a new, randomized order. The App takes data for the percentage answered correctly across rounds as well as sessions in which the App is in use. This app builds foundational sorting skills for students just developing their sorting and classifying skills.